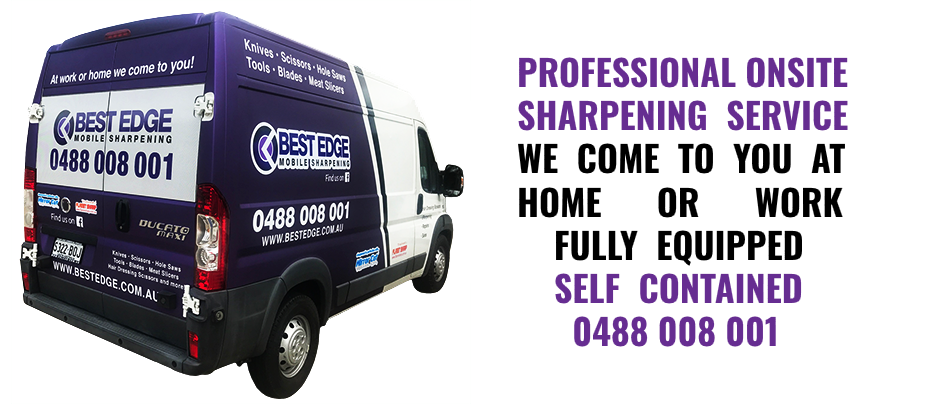 WELCOME TO BEST EDGE MOBILE SHARPENING

Best Edge Mobile Sharpening, based in Hobart, Tasmania, your mobile sharpening specialist. Best Edge will come to your home, workshop, business or building site to provide you with up to date, state of the art sharpening.
In our modern throw away society, people find it refreshing as well as economical to have their tools and implements re-sharpened. You'll be impressed by the convenience of us visiting you to sharpen at your home or work. We regularly service Southern Tasmania, East Coast, Launceston and North West Coast.
At Best Edge Mobile Sharpening, we will continue to meet each customer's needs in a friendly, innovative and cost efficient manner.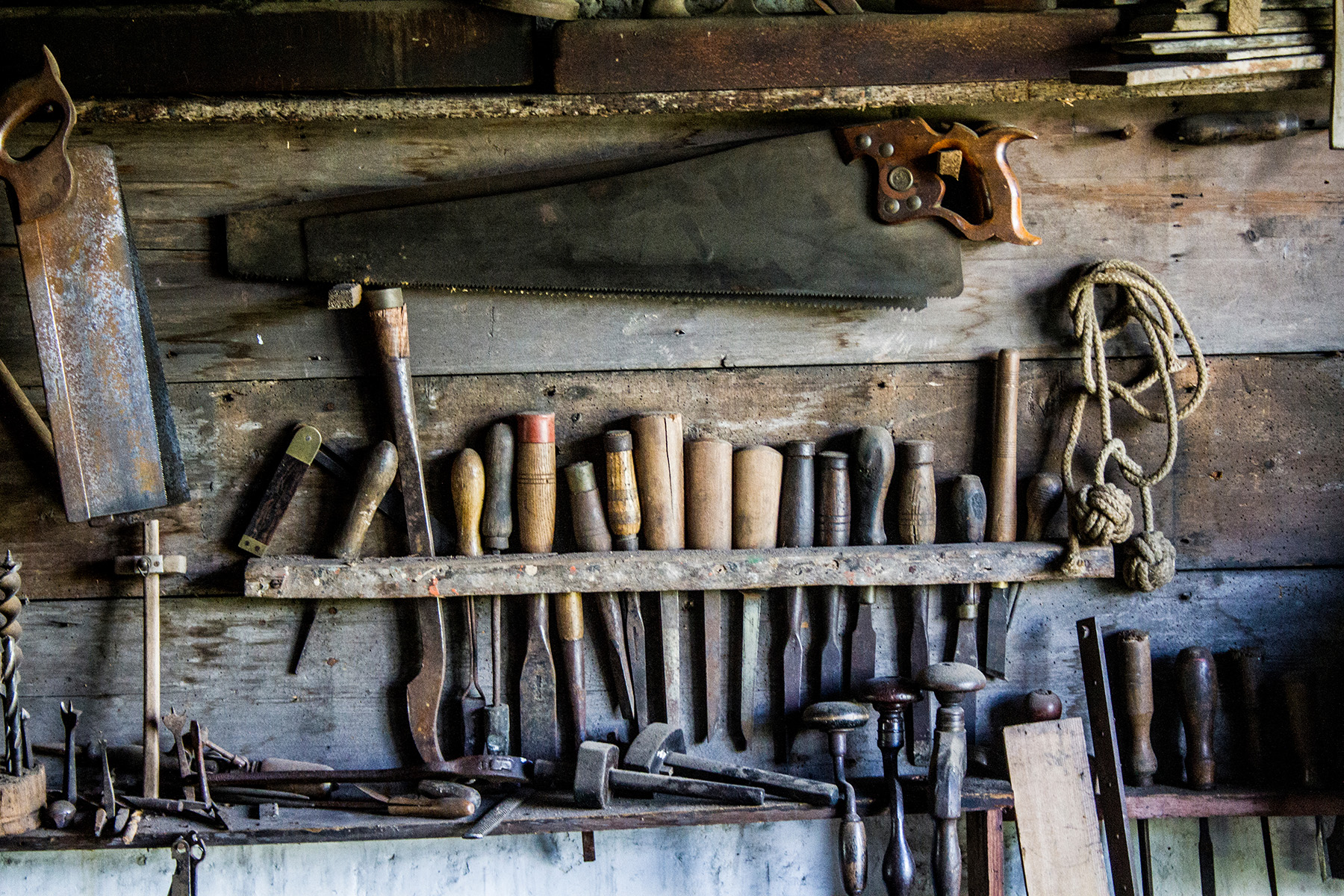 PROFESSIONAL TOOLS
Steel Drills – Twist or Taper Shank Drills to 50mm Diameter.
Spade Bits and Wood work Drills.
Masonry Drills – SDS, Ramset, Hilti.
Tin Snips – Gilbow, Wiss, Midwest, Excalibur electric shears.
Wood Chisels and Hand Plane Blades.
Cold Chisels – Jack Hammer Chisels, Picks and Chasers.
Centre Punches – Wad Punches.
Hole Saws – Stanley, Starrett, Blu Mol, Morse, Marvel.
Circular Saws – Tungsten Tipped to 500 mm Dia. (Sharpening only)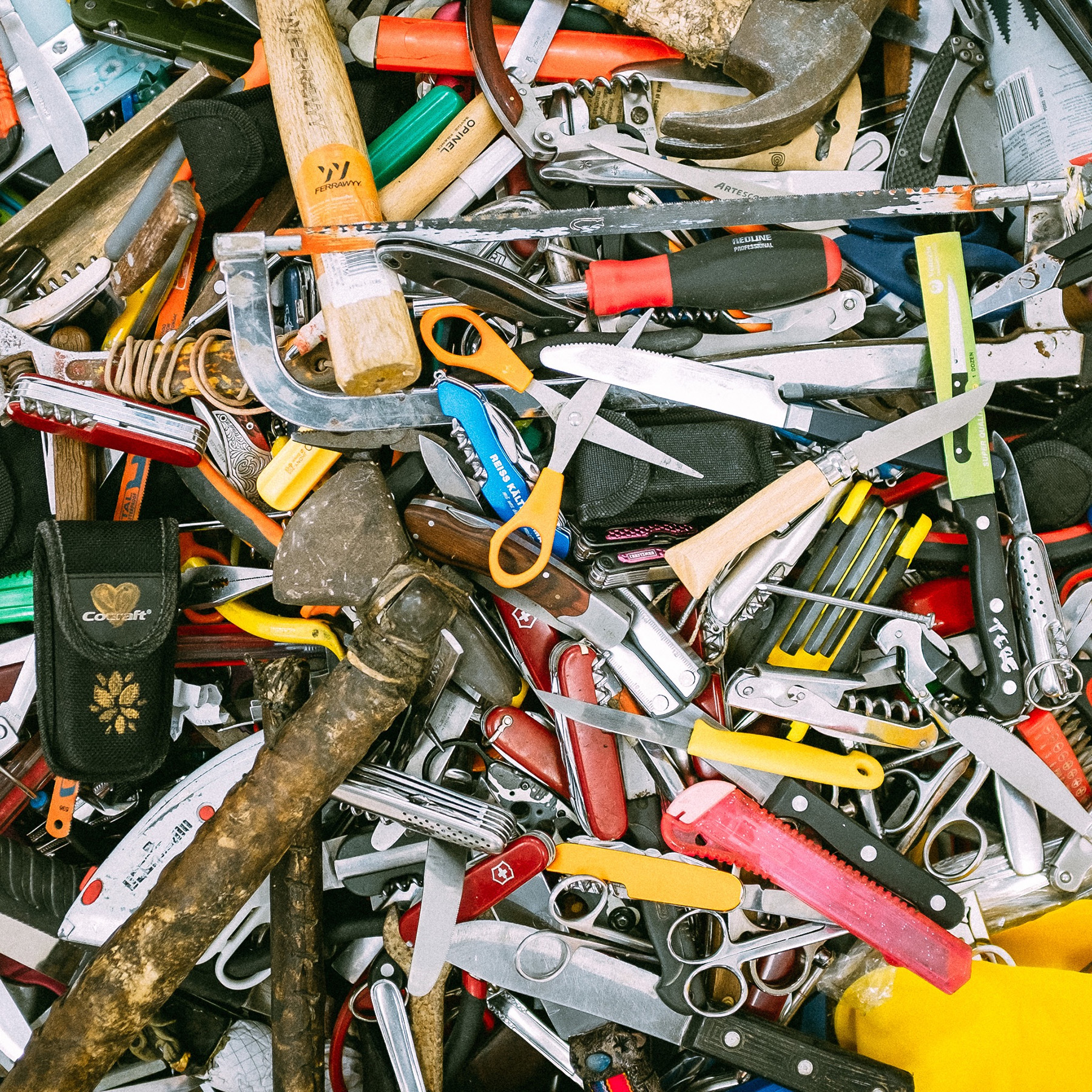 SCISSORS
Hairdressing Shears (Convex, Bevelled edge and Thinners)
Fast Mail service available for hair dressing shears
Domestic and Dressmaking
Upholstery Shears
Left Handed
Serra Sharps
Pinking Shears
Embroidery
Overlocker Blades
Surgical and Dental Scissors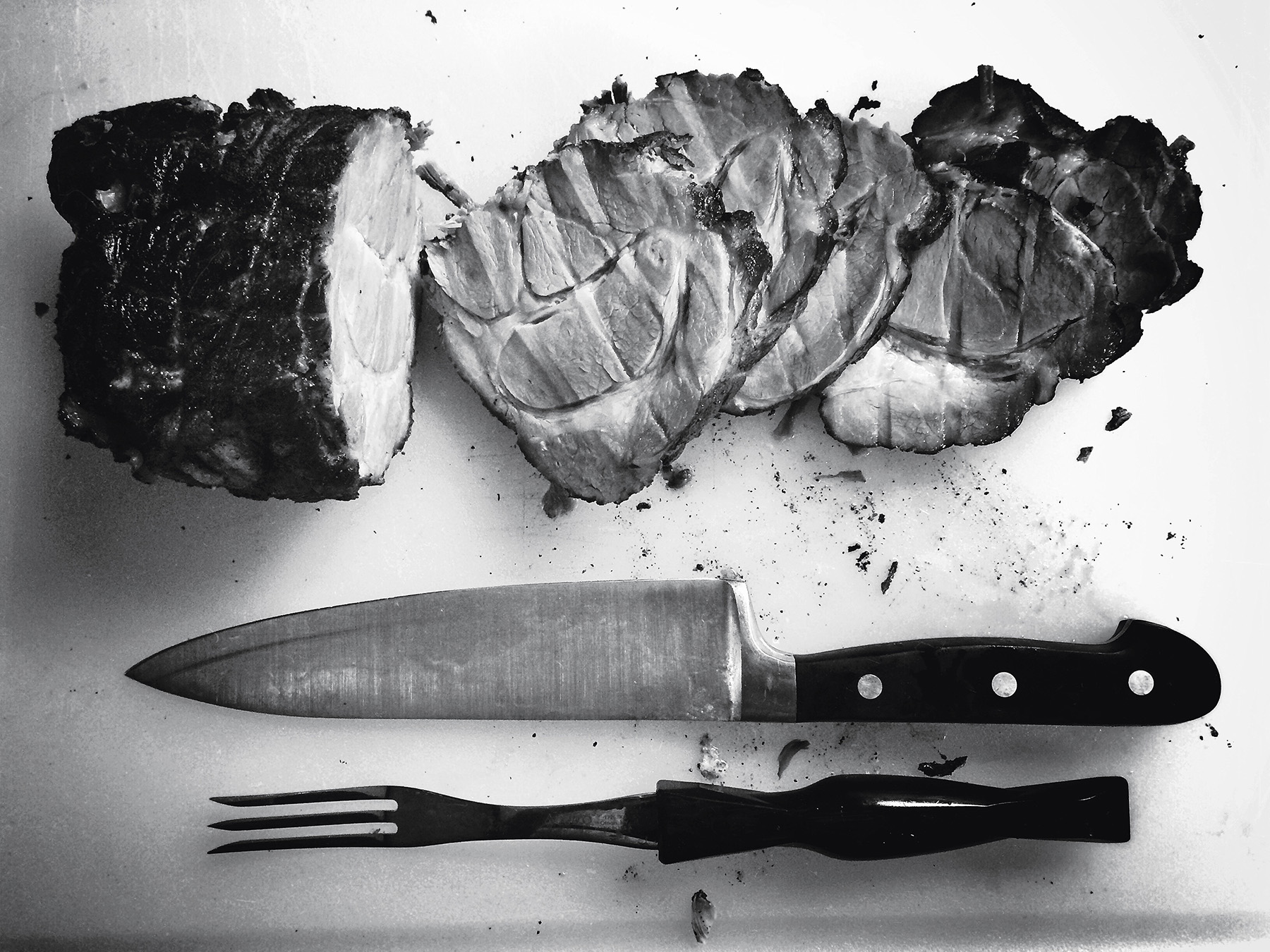 KNIVES
Boning
Filleting
Serrated Bread
Paring
Fishing and Hunting
Pocket
Meat Cleavers
Pizza Cutters
Meat Slicers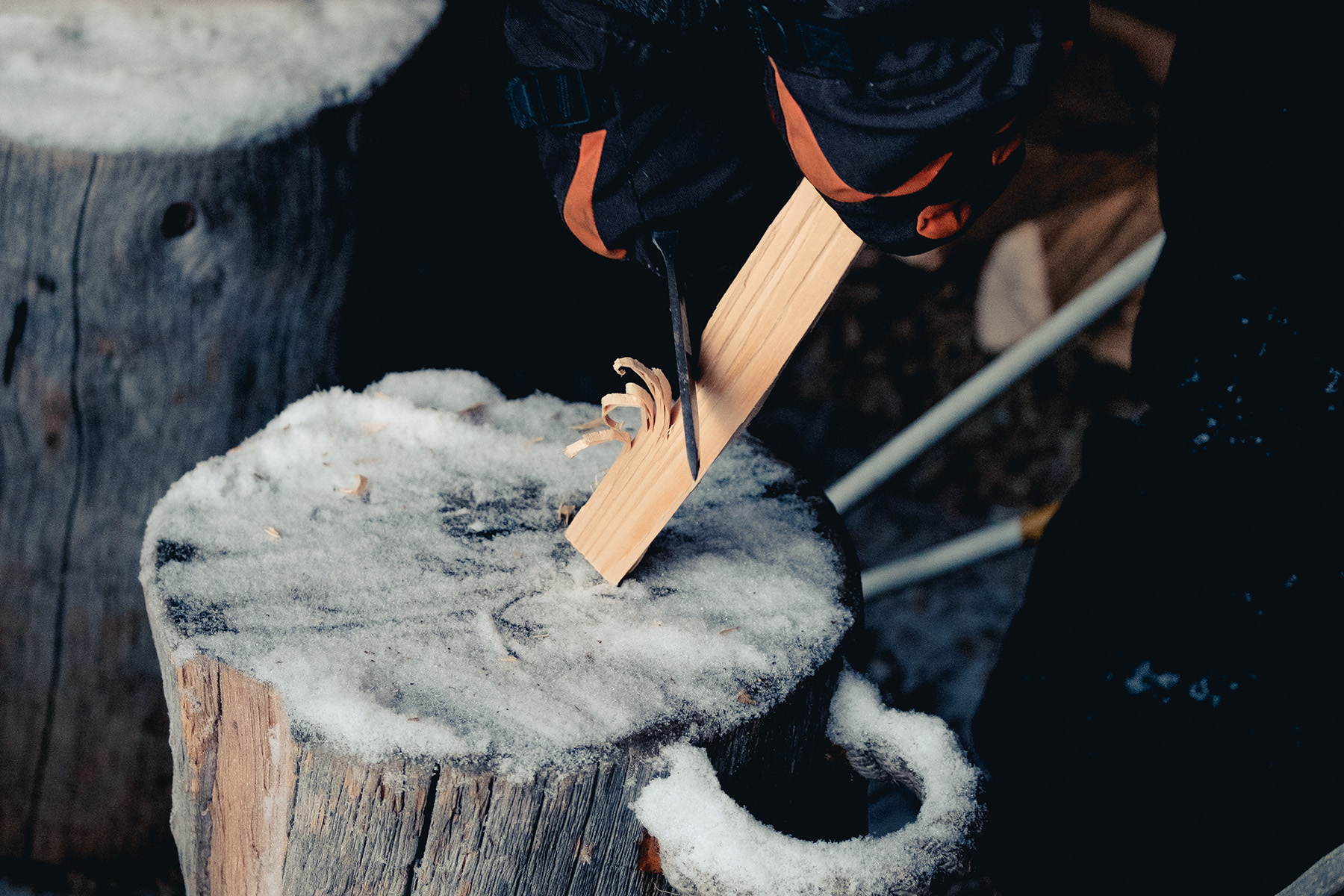 GARDEN TOOLS
Pruners
Hedge Clippers
Secateurs
Loppers
Lawn Edgers
Axes
Tomahawks
Shovels
Spades
Forks
Picks
Crowbars
Power Hedge Trimmers (Electric and Petrol)

Best Edge Mobile Sharpening uses a technology called MIRROR CUT®. This is a wet linishing process that sharpens your implements like no other process can.
Up until the advent of MIRROR CUT®, knife sharpening methods had not kept pace with the major changes in technology that were applicable. The Dry Grinding processes used by most sharpening providers today are the same as they were over 30 years ago. However, modern knives are very susceptible to heat related damage caused by these now outdated methods. Modern Stainless Alloy knives require a totally different approach regards sharpening.
The MIRROR CUT® wet linish process does not produce any heat which means no chipping or cracking. The reduced friction makes for easier cutting and a superior edge with remarkable cutting retention. Knives sharpened with this method suffer less 'Steeling', are easier to clean and don't have to be sharpened as often. Which means a boost to your back pocket!
INDUSTRIES AND TRADES SERVICED
Hospitality 
Meat Industry 
Hair Salons

Electrical 
Building
Plumbing

Schools

Pet grooming

Veterinary

Podiatry
Medical

Sail Makers

Canvas & upholstery

Boat building

More
"John sharpens our business and home knives , John is a lovely man and does an awesome job"
"Arrived on time, polite, great value. Would definitely recommend."
"Great fast service. Never had a problem "
"John is such a lovely, personable man. He is prompt and reliable and we use him to sharpen our kitchen knives and gardening equipment. It is so convenient to have him come to our premises. I recommend this service to everyone who has anything to sharpen. "
"This guy is really good hit him up I got mine done all the way up in Coles bay. "
"John came to my home and sharpened my knives and secateurs. My knives are now back to what they should be (the safety sheet he provided is a great idea). He also ground down a paring knife with a broken tip - you wouldn't know it has been fixed as it looks perfect. He's got EFTPOS too which is very handy. John is friendly and professional and I'd highly recommend his service. "
"Got my whole set of chefs knives sharpened, on the east Coast at work. Very convenient, stocking knives to sell also. The mirror edge sharpening is excellent. I haven't seen that sort of finish before. Highly recommend. John's service is all round excellent. "
"John has been a great person to work with and I look forward to working with him for many years to come. "
"John is amazing!!! good skills good prices and he is such a good man! he came last thursday in franklin...he did sharp our knives w no charge because of the fires! (we have been good customers for 2years that what he said ) u are such a good person john we love what u do!"